Car Customization in Sherwood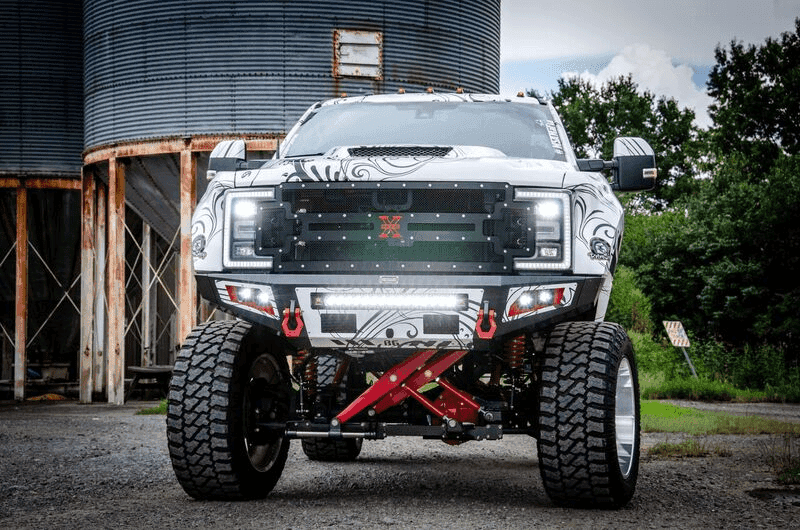 Are you looking for an automotive shop to perform car customization in Sherwood? Motorsports Authority, located in the heart of Sherwood on Warden Rd, is the local car customization guru. We have a wide range of specialities — from lifts to window tinting to car wraps. With years of experience and hundreds of cars under our belt, Motorsports Authority is a shop you can trust for car customization in Sherwood. Let's break down some of our specialities so you can know what you can expect from our team.
Lift Kits and Lowering Kits in Sherwood
Are you looking to lift your truck or SUV in Sherwood? Perhaps you're considering lowering your sports car to provide it with a quicker feel? Motorsports Authority is capable of handling both of these customizations. We are highly experienced in installing new suspension kits to provide Sherwood drivers with the exact look and feel they desire in their vehicle. If you're looking to lift or lower your vehicle in Sherwood, bring it to Motorsports Authority!
Custom Wheels and Tires in Sherwood
A custom wheel or tire can put the finishing touch on a vehicle. It doesn't matter if you're looking for a stylish wheel upgrade or bigger tires to match your lift kit, Motorsports Authority is ready to help you get the job done. Give us a call today to discuss our selection of custom wheels and tires.
Leather Seat Upgrades in Sherwood
There are many benefits to leather seats. They look nicer, feel more comfortable and are easier to clean than their cloth counterparts. If you're looking to customize your car with leather seats, Motorsports Authority is here to get the job done. Let us help you transform your car and increase its luxury value with leather seats.
Car Wraps and Custom Car Painting in Sherwood
Car wraps and custom car painting are excellent ways to customize your vehicle and make it your own. A car wrap is a unique way to advertise your business. A custom paint job is a great way to personalize a used car to a color you desire. Additionally, we offer touch-ups to repair any paint damage your vehicle may have suffered.
Window Tinting in Sherwood
A custom window tint is a great way to provide you with more privacy within your vehicle or lessen the amount of sunlight which enters through the windows. Are you looking for an auto shop which offers window tinting in Sherwood? Motorsports Authority is the perfect solution. Stop by and allow our team to handle all your window tinting needs.
Get in Touch with Us Today!
If you're looking for car customization in Sherwood, it is clear that Motorsports Authority is the perfect place for you. Fill out a contact form to get in touch with us. Then, bring your car, truck or SUV to our shop on Warden Rd and allow us to fulfill your biggest car customization dreams.