Car Wraps near Benton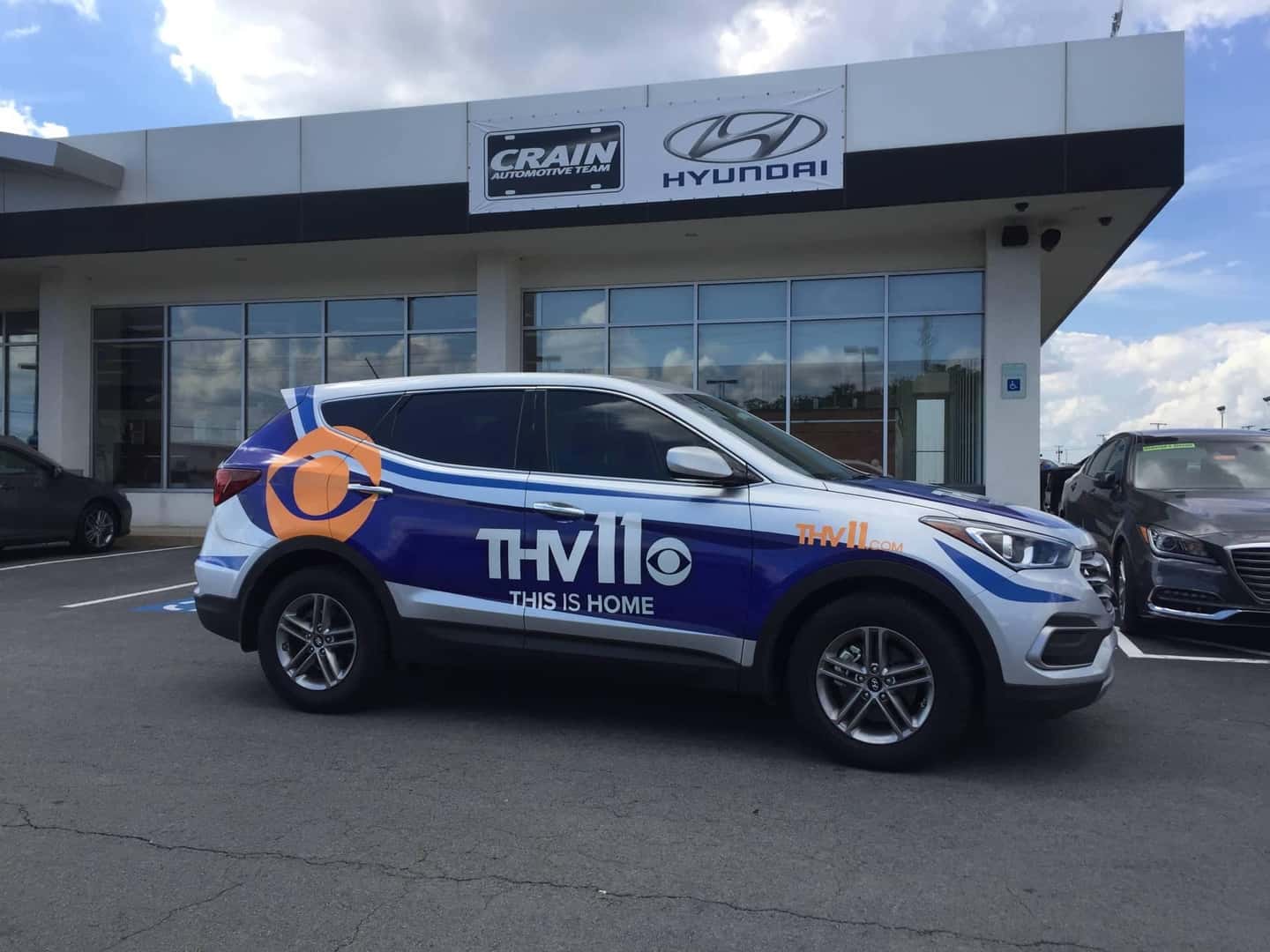 Are you looking to get a car wrap near Benton? Motorsports Authority, located near Benton in Hot Springs, is the perfect place to entrust with wrapping your car. A well-done car wrap has the potential to serve as a great advertisement for your business. As you drive your wrapped vehicle around town, you are essentially driving a moving billboard. While a well-done car wrap can be a great advertising tool, a poorly-done car wrap can be disastrous. It's therefore quite important that you contract a business with years of experience in performing high-quality car wraps.
If you're looking for such a business near Benton, you'll find it in Motorsports Authority. Keep reading to learn what makes our car wrap team so special. Then, contact us to start your car wrap process.
In-House Design and Application | Car Wraps near Benton
Motorsports Authority performs all aspects of the car wrap, from design to application, in-house. This cuts out on miscommunication and helps to ensure that you get exactly what you're looking for. The car wrap process begins with a conversation between the customer and graphic designers. Then, our skilled graphic designers put together an attractive car wrap design that meets your needs. Finally, we will print out the design and carefully apply it to your vehicle. Every step of the process, you can provide input to make sure that you get exactly what you want. Our in-house design and application process ensures that Motorsports Authority provides the best car wraps near Benton.
Experienced Car Wrap Specialists | Car Wraps near Benton
If you're thinking about getting a car wrap, you want someone with experience to get the job done. At Motorsports Authority, our car wrap team brings years of experience to the table. We have perfected the process of applying attractive car wraps, and we will be more than ready to help you turn your car into a beautiful advertisement for your cause or business.
Custom Car Decals | Car Wraps near Benton
Not everyone wants to commit to a full car wrap. Perhaps you are looking for small custom decals for your business. We can help with that as well! Our team of skilled graphic designers will personally craft a decal which fits your business, sports team or cause to help you represent your brand on the road. Give us a call and ask us about our custom decal printing today!
Get the Process Started | Car Wraps near Benton
Are you ready to get the car wrap process started? Get in touch with us! Fill out a contact form, and we will be in contact with you shortly regarding your custom car wrap or decal. Then, when you are ready to complete the process, you can make the short drive from Benton to Hot Springs to visit Motorsports Authority on Central Avenue. We hope to see you soon!