Professional Window Tinting In Hot Springs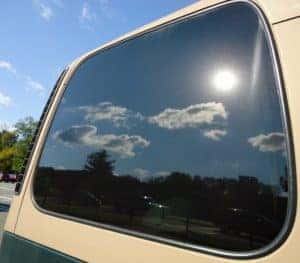 Getting your vehicle or home windows tinted is something to think about when preparing for another Hot Springs summer. When social distancing, you are either staying indoors or going for a nice drive. Either way, it gets very hot, forcing your air conditioning to work overtime, which can cost you money. MotorSports Authority in Hot Springs can help you keep cool from the summer heat with professional window tinting for your car, home or business by our expert technicians. Visit your friends at MotorSports Authority in Hot Springs, and let us assist you in keeping cool with quality window tint.
CLICK HERE TO VIEW THE VARIOUS TYPES OF WINDOW TINTING OFFERED
COMMERCIAL AND RESIDENTIAL: Lower your home or business electric bill this summer with MotorSports Authority's quality window tinting service in Hot Springs. Whether you're in a corporate building or a small business, we offer quality commercial window tinting for any size window. For households that sit where it gets sun most of the day, we provide residential window tinting. Whether you need just the living room window, or all windows around the house, MotorSports Authority technicians will custom fit the window tint to give optimal coverage that helps your pocketbook in the long run.
CARS OF ALL SORTS: There's no better way to deal with social distancing and boredom than to take a nice drive through Hot Springs. Your vehicle will keep cooler if you apply dark tint to the windows. MotorSports Authority offers a variety of window tinting packages, from an eyebrow on your front windshield to getting all windows tinted for that sleek, aftermarket look. Custom-fitted window tint will give optimal coverage that will last for years. Plus your vehicle will feature a sophisticated presence on the Hot Springs roadways.
TRUCKS TOO: MotorSports Authority offers several options of window tinting for pickups also. Whether you've got a regular cab or crew cab, we tint it right! We even do full-size SUVs! Not only will window tinting make your vehicle's interior much cooler, it is a wonderful long-term investment that can help with resale value! To make it safe and convenient for you, don't forget to contact MotorSport's Authority in Hot Springs about our pick-up and delivery service when you want to tint your windows.
MotorSports Authority in Hot Springs is ready to make your summer much cooler, and help cut down on your fuel and electric bills. So get tinted! Stop by MotorSports Authority in Hot Springs, near Conway, and let us assist you in keeping your cool when the temperatures heat up this summer, with premium window tinting. We hope to see you soon!
CLICK HERE TO CONTACT OUR AWESOME MOTORSPORTS AUTHORITY TEAM