Rims & Tires in Hot Springs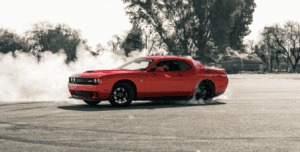 Here at MotorSports Authority in Hot Springs, we have the right tires and aftermarket rims you need to create that perfect, bold look for your vehicle. From BF Goodrich to Fury Off-Road, we offer quality, long-wearing tires for street, track, and off-road vehicles, plus a top-notch variety of rims from makers like Rockstars and Fuel. Stop by and visit your friends at MotorSports Authority and let us assist in turning your vehicle from plain jane to the eye-catching street car or lifted truck of your dreams! 
CLICK HERE TO VIEW OUR TOP SELECTIONS OF TIRES AND AVAILABLE RIMS
THE RIGHT TIRES: When we're out on the road, most of us don't appreciate how much everyone's personal safety depends on your tires. The next time you need new tires, MotorSports Authority has one of the best selections of tires and tire brands in Hot Springs, including premium brands like BF Goodrich and Fury Off-Road. For any type of vehicle, street or off-road, MotorSports Authority can fit your vehicle with the right kind of tires that will give great traction, help assist your vehicle's fuel efficiency, and keep you and your family safe.
AWESOME RIMS: A great-looking set of aftermarket rims are a crucial component to having a fantastic-looking ride. We at MotorSports Authority take pride in the inventory we offer the best quality rims to our customers. We carry brands like Specialty Forged, American Force, the awesome Rockstars, and many more. Don't sweat the small stuff! We also can help you select the diameter, color, and offset that will make your vehicle sit right and look great. You deserve a vehicle with a bold presence on the streets of Hot Springs. MotorSports Authority can help!
AWESOME SERVICE TEAM: We take much pride in our customer service, and that starts with our service department. We have one of the most dedicated and experienced service teams in central Arkansas, who know their business and do things right the first time. MotorSports Authority knows both your time and hard-earned cash is valuable to you, and we want to help you keep more of both. We offer a variety of services including full-body repair, paint correction, vehicle wraps, accessories installation. 
At MotorSports Authority of Hot Springs, we understand everybody wants a vehicle that's as individual as they are. With a great selection of aftermarket wheels and quality tires by the brands you trust, we can assist you in making your vehicle uniquely your own. Come visit your friends at MotorSports Authority of Hot Springs for new tires, wheels, paint, auto repair, or even a reliable pre-owned vehicle at a price you can afford. We'll get you back on the road, guaranteed. Hope to see you soon!