Used Jeeps for sale in Russellville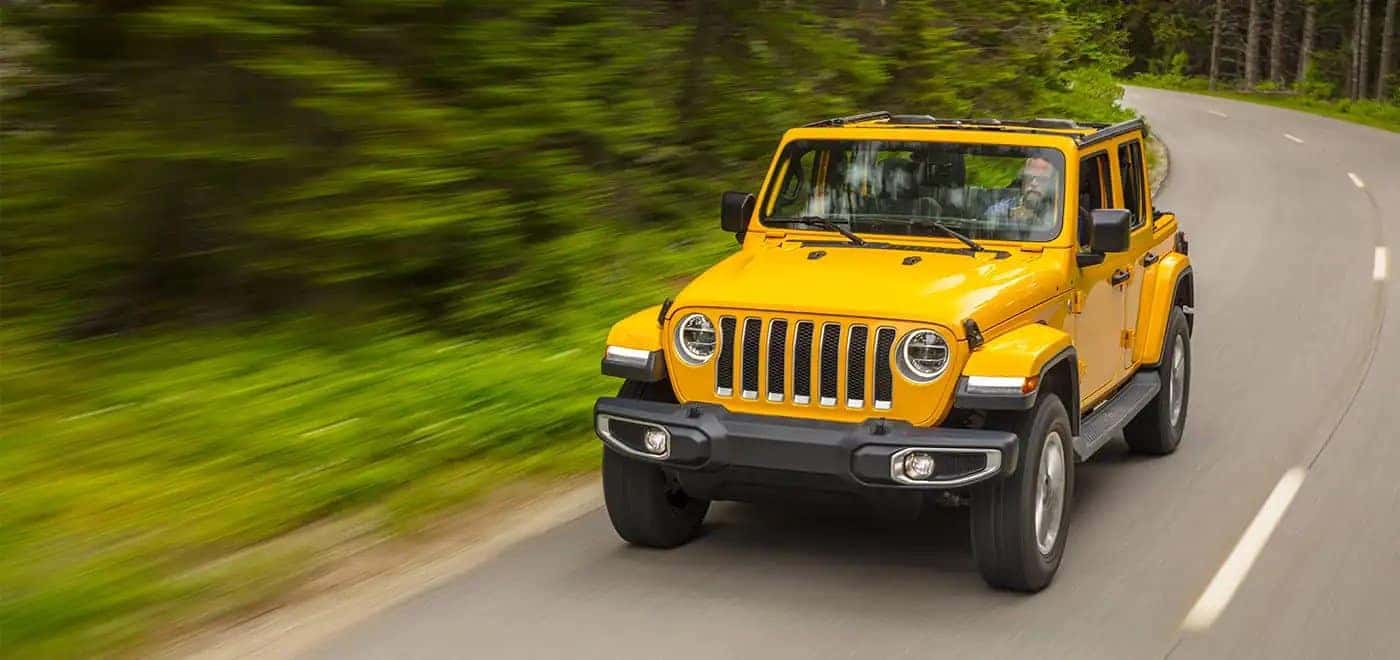 Are you shopping for a used Jeep in Russellville? Motorsports Authority, located on Main Street in Russellville, has an incredible selection of used Jeeps at its store. Browse our online inventory, then stop by our store to take a used Jeep for a test drive.
A used Jeep has the potential to be your best friend. Powered by a strong engine and an adventurous drivetrain, used Jeep SUVs accompany their drivers into the unknown. Surrounded by beautiful locales, a 4×4 adventure vehicle is a great fit for Russellville drivers. Whether you're looking for a used Jeep Wrangler, a used Jeep Grand Cherokee or another used Jeep SUV, the team at Motorsports Authority in Russellville will help you find the perfect vehicle for you.
Used Jeep Wranglers for sale in Russellville
The Jeep Wrangler is the quintessential adventure vehicle. Having earned a reputation for off-road driving after years of proof work, the Jeep Wrangler is more than prepared to propel you into the unknown. What's better: a used Jeep Wrangler is just as capable, yet they are available at a fraction of the cost. Motorsports Authority makes used Jeep Wranglers for sale in Russellville for incredible prices. If you're interested in purchasing a capable off-road companion, stop by Motorsports Authority and test drive a used Jeep Wrangler.
Used Jeep Grand Cherokees for sale in Russellville
Jeep doesn't just make rugged adventure vehicles. They also produce comfortable, family-friendly SUVs. The foremost of these is the Jeep Grand Cherokee. The Grand Cherokee maintains the adventurous Jeep tradition – it boasts great 4×4 capability – yet it also offers immense interior comfort. The Grand Cherokee's interior is lush and spacious, offering the latest in technology. Older used Grand Cherokee models seat five, while newer models offer optional seating for seven. Additionally, great safety features round off the Grand Cherokee's family-oriented profile. If you're interested in purchasing a used Jeep Grand Cherokee in Russellville, stop by Motorsports Authority for a test drive.
Other Used Jeep SUVs for sale in Russellville
While the Wrangler and Grand Cherokee may be Jeep's flagship models, Motorsports Authority has other used Jeep SUVs for sale as well. All of these maintain the Jeep standard of capability, yet they do so in a smaller space and more affordable price. The Compass, Cherokee and Renegade are all smaller SUV models. The Gladiator is an adventurous Jeep truck, with an open bed to provide more versatility to a Wrangler frame. If you're interested in purchasing a used Jeep SUV in Russellville, stop by Motorsports Authority to initiate the process.
Purchase a Used Jeep in Russellville
Jeeps are some of the most reliable and dependable vehicles on the market, which is why they're among our favorite vehicles for sale on our lot in Russellville. Stop by today to test drive your next Jeep or look at our inventory online for more information. Motorsports Authority in Russellville is ready to get you behind the wheel of your next car. Fill out a contact form to get in touch with us today. We look forward to seeing you drive off the lot in your new Jeep!