Window Tinting near Benton, AR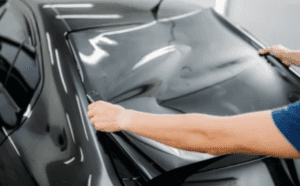 Living in Benton, AR, it can get brutally hot during the summer months and can even offer some warm days in the winter season too. MotorSports Authority in Hot Springs, just 30 miles southwest of Benton, AR, can assist you with professional window tinting. We offer a variety of window tint packages from compact two-door vehicles to full-size SUVs. We even offer window tinting for your residence or business. Visit your friends at MotorSports Authority in Conway, AR, and let us assist you with professionally applied window tint to keep your vehicle cool. 
CLICK HERE TO VIEW THE TYPES OF WINDOW TINTING OFFERED
QUALITY WORK: MotorSports Authority leaves no streaks, no overlaps, no bubbles when applying tint to your vehicle. We offer a wide variety of window-tinting packages, from an eyebrow on your front windshield to getting all windows tinted, for that awesome aftermarket look that will last for years. 
ALL VEHICLES: MotorSports Authority offers several options of window tinting for cars, pickup trucks and full-size SUVs. With our high-quality-applied window tint, not only does it keep your vehicle cooler but it also protects the vehicle's interior. Our technicians custom fit the window tint to give optimal coverage to stop sun damage that leads to rips, tears and faded spots in your upholstery.
RESIDENTIAL AND COMMERCIAL: Our technicians have the experience to tint the windows in your residence or business, and our reputation speaks for itself. Cut your outrageous electric bill in half, every month with quality, professionally applied residential or business tint from MotorSports Authority.
MotorSports Authority Conway is ready to assist you in cooling down your house or vehicle. We want to help you cut down on your fuel and electric bills while giving you additional privacy along the way! Stop by MotorSports Authority and let us assist you in protecting your vehicle's interior with premium window tinting. We hope to see you soon!