Quality Window Tinting Near North Little Rock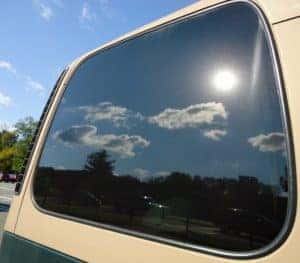 Before you know it, summer will be here with the grueling Arkansas heat.  It gets very hot while out on the road travelling, at home, or at the office with huge windows with sunlight glaring in. MotorSports Authority in Hot Springs has the solution. Whether you need a cool-down for your commercial building, residence or any kind of vehicle, we offer professional window tinting by our expert technicians. Stop by MotorSports Authority in Hot Springs and let us assist you with keeping your vehicle, business, or residence cool this next summer with quality window tint. 
CLICK HERE TO VIEW THE VARIOUS TYPES OF WINDOW TINTING OFFERED
COMMERCIAL AND RESIDENTIAL: Need a better option for lowering your home or business electric bill while battling the Arkansas heat during the summer months? MotorSports Authority offers the best quality window tinting service in the North Little Rock area. Whether it's for a corporate building or for a small Mom-and-Pop shop, we offer quality commercial window tinting for any size window. If your house sits where it gets sun most of the day, we provide residential window tinting. Whether you need just the living room window, or all windows around the house, MotorSports Authority technicians will custom fit the window tint to give optimal coverage which in turn helps your pocketbook in the long run. 
CAR, TRUCK, VAN OR SUV: Keeping your cool when travelling on vacation with the family this summer is a must. What better way to do that than to apply dark tint to your vehicle's windows? MotorSports Authority offers a variety of window tinting packages, from just getting an eyebrow on your windshield to getting all your windows tinted. Four or two-door, sports car or passenger van, MotorSports Authority can custom tint your vehicle's windows perfectly for a look that will look great for years. If you own a pickup, MotorSports Authority offers several options of window tinting for regular or extended cabs. We even can apply window tint to mid-size and over-sized SUVs. Not only will window tinting make your vehicle's interior much cooler, you vehicle will have an even more sharp-looking exterior.
Don't let the summer months burn you out on enjoying summer fun with your family and friends. Let MotorSports Authority in Hot Springs assist you in making it a much cooler summer, and easier on your budget when comes to your home's utility bill. With the windows tinted, your vehicle's AC system will not have to overwork while on North Little Rock roads this summer either. Stop by MotorSports Authority in Hot Springs, near North Little Rock. Let us assist you in making not only your summer cooler, but also your vehicle's exterior appear sleek and slick with premium window tinting.  We hope to see you soon!
CLICK HERE TO CONTACT OUR AWESOME MOTORSPORTS AUTHORITY TEAM