Vehicle Financing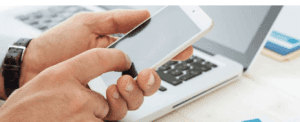 When you're shopping for quality pre-owned vehicles, you want a clean pre-owned vehicle that can serve your family trouble-free for years, and it never hurts to have a wide variety of pre-owned vehicles to choose from, from fuel-sipping compacts to luxurious, spacious SUVs. Most of all, when purchasing your next vehicle, you want the best deal for your hard-earned money. Here at MotorSports Authority, not only do we offer a big variety of reliable, pre-owned vehicles, we take pride in our customer service. Let's look at a few of the ways MotorSports Authority in Hot Springs just makes pre-owned vehicle shopping better and easier than anyone else.
CLICK HERE TO APPLY FOR PRE-QUALIFIED FINANCING
PRE-QUALIFICATION: At MotorSports Authority, we take into account your financial needs, and make buying a pre-owned vehicle easy and simple with the pre-qualification application on our website. Even before you set foot on our car lot, you can get pre-qualified for financing, which takes you one step closer to purchasing the pre-owned car you want and need. We also offer great specials and offers that can save you thousands while helping you find the vehicle you need at the price you can afford. Looking for used cars in Hot Springs, Arkansas? Please contact us directly to learn about our sales and service specials.
KELLEY BLUE BOOK: Here at MotorSports Authority, we believe in making the buying process easy and simple for our customers because we know purchasing a vehicle is a major investment for any family. If you need car-value information, need to sell a vehicle, or want to know how much you may be able to get on your trade-in, take advantage of MotorSports Authority's Kelley Blue Book Instant Cash Offer. Visit the website and fill in your vehicle's information, and you'll get an instant quote on the cash value of your vehicle. If you're thinking of buying a pre-owned car in Hot Springs, it is just that simple!
TRADE-INS: When it's time to buy a new pre-owned car, nobody wants to let their old vehicle go for less than it is worth. When you are ready to purchase your next vehicle and have a vehicle to trade in, you can access our online Trade-In Form at our website. It's one more step to make buying a pre-owned vehicle easier and more convenient, giving you all the information needed to get the right financing for you. At Motor SportsAuthority, we take it as our duty to provide the best deals and incentives to our valued customers.
Purchasing a pre-owned vehicle is a major investment and an important event in your life that can have a major impact on your family's financial future. You need access to all the information you can get when making this major financial decision, and MotorSports Authority is there for you. That's because MotorSports Authority believes in quality customer service, and we make every effort to ensure our customers walk in the door prepared for a smooth and easy buying process. Do you want to buy a used vehicle in Malvern, Hot Springs or Hot Springs VIllage? Visit your friends at MotorSports Authority of Hot Springs and let us assist you in making the purchase of your next vehicle easy, fun and affordable, thanks to our awesome incentives, great financing and commitment to treating every customer the way we'd want to be treated. Hope to see you soon!
CLICK HERE TO CONTACT OUR GREAT MOTORSPORTS AUTHORITY SALES TEAM